New Mexico Nonprofits State Tax Overview
- Updated May 07, 2020 - 8.00 AM
- Admin, ExpressTaxExempt
Read through this page to explore everything related to the State of New Mexico's registration and reinstatement process of charity organizations.
To offer a comprehensive understanding, we have listed the filing methods the New Mexico state accepts, details of the form to file, how an organization can extend its filing deadline, the penalty imposed, and other links to important resources.
Why E-file Form 990 with ExpressTaxExempt?
Secure & Accurate Filing
Step by Step Form Preparation
Auto-generate 990 Schedules
Retransmit Rejected Return
Supports Extension Form 8868
Supports Amended Return
Copy Data from Previous Return
Table of Contents
1.

Registration and Reinstatement of nonprofit corporations for New Mexico
Registration of Charity Organizations for the State of New Mexico
New Mexico nonprofit organizations must obtain tax-exempt status from the federal and state. Apart from registering with the state for getting the tax-exempt status from the state, initially, it should be also filed with the IRS to obtain the 501(c)(3) status. For starting a non-profit organization in New Mexico it should fulfill the requirements of the New Mexico Secretary of State.
For registering the nonprofit corporation Articles of Incorporation should be filed with the New Mexico Secretary of state.
Forms Required: Nonprofit Corporation Articles of Incorporation
Filing fee: $25
Payment method: Check or money order payable to New Mexico Secretary of State or NMSOS
Filing method: Mail, In-person, Fax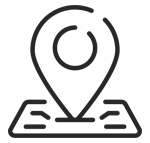 Mailing address:
New Mexico Secretary of State Business Services Division
325 Don Gaspar,
Suite 300 Santa Fe,
NM 875011.
Fax: 505-827-4387
Reinstatement of a nonprofit corporation for the State of New Mexico
For reinstatement of non-profit corporation application of reinstatement should be filed with New Mexico Secretary of State
Forms required: Application of reinstatement
Filing fee: $ 200
Filing method: Mail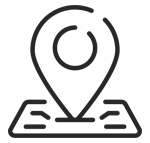 Mailing Address:
New Mexico Secretary of State
Business Services Division
325 Don Gaspar, Suite 300
Santa Fe, NM 87501
2.

Annual Report and filings for Nonprofits in New Mexico

Annual reports must be filed by 15th of the fourth month to the New Mexico Secretary of State with the filing fee of $10 to the New Mexico Secretary of State.

Forms required: Annual Reports

Filing Method: Mail (or) Online

Filing fee: $10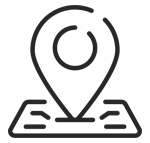 Mailing Address:
New Mexico Secretary of State
Business Services Division
325 Don Gaspar, Suite 300
Santa Fe, NM 87501
E-File Form 990-N (e-Postcard), 990-EZ, 990, 990-PF, 1120-POL, 8868
with our Software