E-File IRS Form 8868 Online
Securely Prepare and E-File Form 8868 with ExpressTaxExempt
Why E-File 8868 with
ExpressTaxExempt?
Take advantage of our package pricing and file Form 8868 for free when you pay in advance for a 990 return
Get Extension Approved in minutes
We will notify you when your extended 990 deadline approaches
U.S based Chat, Email, & Phone Support
See why our clients choose
ExpressTaxExempt!

This was my first time using the software and I really like it! I had already prepared the Form 990, but needed a platform to file it electronically. You made it easy to replicate the return with its new features.


This is the second year I have used the software and it was easier to use than last year. Also the use of indicators where it was necessary to use schedules was helpful. The third year will probably be easier.


Very good experience for transmitting to the IRS. I appreciated having to fill in only relevant numerical slots, and also the ease of making corrections and moving between pages. The audit function was very helpful, too.


Your site was very helpful and clear, and I appreciated the pop up notes to fix problems. I am so happy to be able to file the Form 990 electronically through your company! I will definitely use this every year going forward.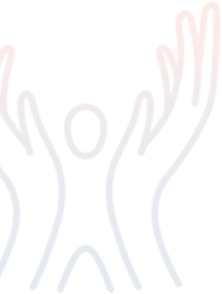 How to E-file
Form 8868 Online

for the 2021 Tax Year
with ExpressTaxExempt?
Ready to File Your Form 8868 Electronically?
Why E-file
Form 8868

with ExpressTaxExempt?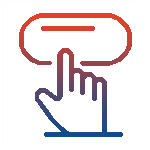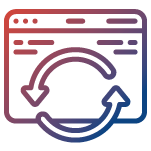 Automatic Extension, IRS requires no explanation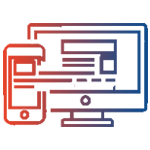 Conveniently file from
any Device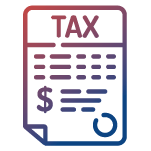 Volume Based Pricing for
Tax Professionals

US Based phone, email, and chat support
Frequently Asked Question on
Form 8868
What is IRS Form 8868?
IRS Form 8868 is used by exempt organizations to apply for an automatic 6-month extension of time to file their 990 tax returns. IRS requires no explanation of the extension on Form 8868.
What forms can extend using Form 8868?
| | | | |
| --- | --- | --- | --- |
| Form 990 or Form 990-EZ | Form 990-BL | Form 4720 (individual) | Form 990-PF |
| Form 990-T (sec. 401(a) or 408(a) trust) | Form 990-T (trust other than above) | Form 990-T (corporation) | Form 1041-A |
| Form 4720 (other than individual) | Form 5227 | Form 6069 | Form 8870 |
Note: Extensions are not applicable for Form 990-N.
What Happens When You E-file tax extension Form 8868 with ExpressTaxExempt?
When you file an extension using Form 8868 with ExpressTaxExempt, your form gets reviewed for basic errors, before transmission to the IRS, ensuring an error-free return.
You will get the status of the filing instantly.
Where do I mail in Form 8868?
IRS recommends the electronic filing of extension Form 8868 for faster processing of the return and to get status instantly.
In case you decide not to file Form 8868 electronically but paper-file instead, complete the form and mail it to:
Department of the Treasury,
Internal Revenue Service Center,
Ogden, UT 84201-0045.
For the extension on the filing date of Form 8870, the IRS accepts only the paper-filing of Form 8868. Fill in the form and mail it to the above address.

Helpful Resources for IRS
Form 8868
E-File
Form 8868

for your Nonprofit Organization!