SPAN Enterprises is the parent company of ExpressTaxExempt and a variety of other business management and e-filing applications. Located in the small city of Rock Hill, SC, SPAN Enterprises proves that big ideas grow in small towns. In 2014, our owners, Agie and Naga, founded ExpressTaxExempt, a one-stop tax filing solution for nonprofit and exempt organizations.
ExpressTaxExempt is dedicated to providing nonprofit and tax-exempt organizations with a user-friendly e-filing experience they can depend on. We understand that filing 990 returns is not a simple task, however, with our intuitive software and exceptional customer service team, ExpressTaxExempt is here to make your tax filing much easier. With ExpressTaxExempt, your organization can remain tax-compliant and get back to proudly serving your community.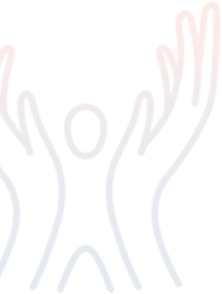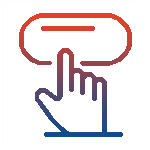 Simple E-Filing Solution
We aim to empower nonprofits organizations to navigate the complexities of filing 990 series tax returns with ease and accuracy at a fair price. We equip our Clients with comprehensive step-by-step guidance and helpful tools so that they may complete their return confidently and simply. Nonprofits can gain peace of mind knowing their tax-exempt status is protected with ExpressTaxExempt.

Safe and Secure
As an IRS-authorized and SOC 2 certified e-file provider, ExpressTaxExempt provides a safe and secure filing experience for all Clients. Our site is also encrypted, comodo Hackersafe certified and protected by SSL/TLS/AES 256 bit encryption. With ExpressTaxExempt, you can trust your information is stored and transmitted securely.

Tax Professionals
ExpressTaxExempt is not only designed for nonprofit organizations but tax professionals as well. With ExpressTaxExempt, tax professionals can manage all of their clients in one centralized hub. Tax professionals can also enjoy ExpressTaxExempt's discounted pricing, multi-user account access, and several other time-saving features.

Experienced Customer Support
ExpressTaxExempt's live customer support team is dedicated to delivering smart solutions and exceptional service for all of our clients. With ExpressTaExempt, you can ensure you will always receive support that is immediate, personal, and effective. Our team is available via phone, email and live chat and is always happy to help!

What Motivates Us
ExpressTaxExempt respects the services exempt organizations provide to communities, and we're motivated to help with e-filing so you can get back to proudly serving your community.

Our Future
The ultimate goal of ExpressTaxExempt is to provide every tax service for nonprofits, charities, and exempt organizations, from application forms to exempt returns, and extensions.
Our Other Exclusive
Tax Products
Prepare and E-File 990 Series Return with our Software