E-file IRS Form 990-EZ

Online: Secure and Accurate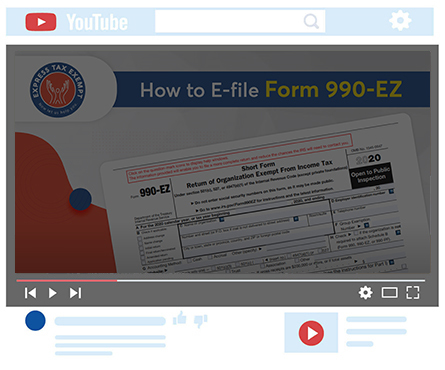 Why Should I E-file Form 990-EZ With ExpressTaxExempt?

Prepare Forms using Direct Form Entry or Interview Style Process

Supports almost all the Schedules Required for Form 990-EZ

Copy Data from your Prior year Return

Add and Manage Staffs to assist you in Filing

Invite Users to Review and Approve your Return

Access to knowledge base, Chat, Email, & Phone Support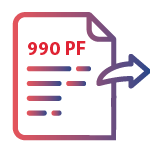 Supports most IRS Form 990 Schedules

Import tax Information with the easy-to-use bulk upload option

Re-transmit rejected returns for free

Ability to invite users to review your 990-EZ before transmitting with the IRS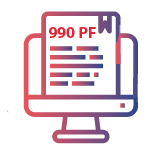 E-file an amended Form 990-EZ return securely

Simplify the filing process using the Copy Return feature to copy information from the return filed previously
Form 990-EZ Schedules
Schedules are auto-generated & FREE while filing your 990-EZ Form with our Software.
Form 990-EZ also may request additional information from Schedules. There are a 8 Schedules in total available for Form 990-EZ that may need to be attached to the tax return based on particular organizational activities.
ExpressTaxExempt supports almost every Schedule for Form 990-EZ. These Schedules are auto-generated based on the responses given throughout the the form interview sections of the Form 990-EZ.
Our software simplifies the process to e-file 990-EZ return with the correct Schedules.
You can view your filing summary and then pay and transmit your return to the IRS instantly.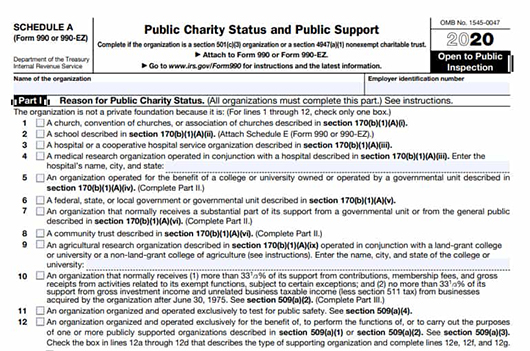 IRS Form 990-EZ - Amended Return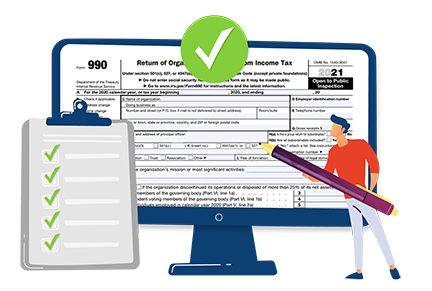 You can easily updated the provided information on a previously filed IRS Form 990-EZ by filing an amended return with ExpressTaxExempt as long as you originally e-filed the return with our services.
Note: We support amended returns only for organizations who
e-filed their original Form 990-EZ with ExpressTaxExempt.
Need more time to e-file your IRS Form 990-EZ return?
Apply for a tax extension with Form 8868!
We understand that not everyone can file their 990-EZ form on time with the IRS. If you need more time to file Form 990-EZ, apply for an 6-month automatic extension with the IRS Form 8868.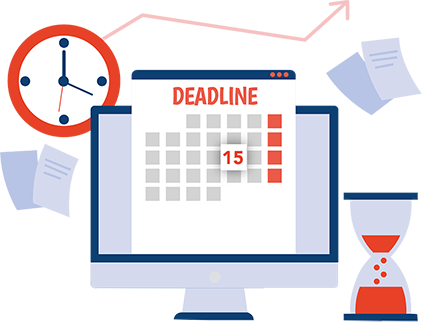 Frequently Asked Questions on Form 990-EZ
Other Resources
Recent Videos