E-file IRS Form 990-PF Online
Easily prepare your Form 990-PF return with ExpressTaxExempt's interview or form based filing options.
Why E-File Form 990-PF with
ExpressTaxExempt?
Includes 990-PF Schedule B
Review System for Board Members
Additional Users to Manage Accounts
U.S based Chat, Email, & Phone Support
Retransmit Rejected Returns for FREE
Copy Data from Prior Year Return
Supports Extension Form 8868
Supports Amended Return
See why our clients choose
ExpressTaxExempt!

This was my first time using the software and I really like it! I had already prepared the Form 990, but needed a platform to file it electronically. You made it easy to replicate the return with its new features.


This is the second year I have used the software and it was easier to use than last year. Also the use of indicators where it was necessary to use schedules was helpful. The third year will probably be easier.


Very good experience for transmitting to the IRS. I appreciated having to fill in only relevant numerical slots, and also the ease of making corrections and moving between pages. The audit function was very helpful, too.


Your site was very helpful and clear, and I appreciated the pop up notes to fix problems. I am so happy to be able to file the Form 990 electronically through your company! I will definitely use this every year going forward.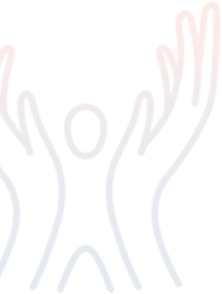 How to E-file
Form 990-PF Online

for the 2021 Tax Year
with ExpressTaxExempt?
Ready to File Your Form 990-PF Electronically?
Why E-file
Form 990-PF

with ExpressTaxExempt?

Prepare forms using form based or interview-style

Supports Schedule B, Schedule of Contributors

Copy Data from your Prior year Return

Add and manage staff to assist in form preparation

Invite Users to Review and Approve your Return

Access to knowledge base, chat, Email, & Phone Support


Form 990-PF Schedule-B
When filing Form 990-PF, you may be required to provide additional information about any donations of money, securities, or other property worth at least $5,000 made during the tax year.
This information should be reported on Schedule B. When filing with ExpressTaxExempt, Schedule B will be auto-generated and can be attached to your Form 990-PF for no additional cost.

Form 990-PF Amended Returns
If you need to make a correction on a previously filed
990-PF return, you can do so with ExpressTaxExempt. You can easily view our previous return, correct the necessary information and re-transmit your return to the IRS.
Note: You can amend the 990-PF return with us, even if your original return was filed with the other service providers.
Frequently Asked Question on
Form 990-PF
Helpful Resources for IRS
Form 990-PF
E-File
Form 990-PF

for your Private Foundation!
Why Should I E-file Form 990-PF With ExpressTaxExempt?

Prepare Forms using Direct Form Entry or Interview
Style Process

Supports Schedule B, Schedule of Contributors

Copy Data from your Prior year Return

Add and Manage Staffs to assist your in Filing

Invite Users to Review and Approve your Return

Access to knowledge base, chat, Email, & Phone Support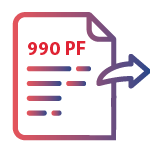 Re-transmit rejected
990-PF Forms for free

Import data quickly with our bulk upload option

E-file for unlimited organizations from one account

Add multiple users to manage returns on behalf of your organization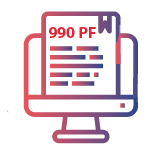 E-file an amended Form 990-PF return securely

Invite users to review your 990-PF before transmitting with the IRS