Iowa Nonprofits State Tax Overview
- Updated April 21, 2023 - 8.00 AM
- Admin, ExpressTaxExempt
Read through this page to explore everything related to the State of Iowa's registration and reinstatement process of charity organizations.
To offer a comprehensive understanding, we have listed the filing methods the Iowa state accepts, details of the form to file, how an organization can extend its filing deadline, the penalty imposed, and other links to important resources.
1.

Registration and Reinstatement of Nonprofit Corporations for Iowa
Registration of nonprofit corporations (Articles of incorporation) in Iowa
Where to Mail Registration Statement to the State of Iowa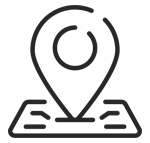 Secretary of state
First Floor, Lucas Building
321 E. 12th St.
Des Moines, IA 50319
Fax: 515-242-5953
Reinstatement of the nonprofit corporation in Iowa
The business entity must file articles of amendment or restate articles if the business entity was administratively dissolved due to the expiration of the business entity's duration. The application must accompany the articles of amendment or restated articles and fees. The reinstatement relates back to the effective date of the administrative dissolution.
Form: Application of reinstatement
Filing Type: Online
Filing fee: $5
2.

Nonprofits Annual Reports and Filing in Iowa

All nonprofit corporations organized or authorized to do business in the state of Iowa must file a Biennial report with the secretary of state between January 1 and April 1 of each odd-numbered year. There is no fee for filing a nonprofit corporation Biennial Report.

Forms required: Biennial Report

Filing method: Mail or Online

Filing Fee: No fee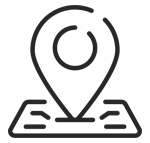 Where to Mail Nonprofits Annual Report to the State of Iowa
Secretary of state
First Floor, Lucas Building
321 E. 12th St.
Des Moines, IA 50319
E-File Form 990-N (e-Postcard), 990-EZ, 990, 990-PF, 1120-POL, 8868
with our Software