IRS Form 990 Schedule M Instructions
This article further explores the following points: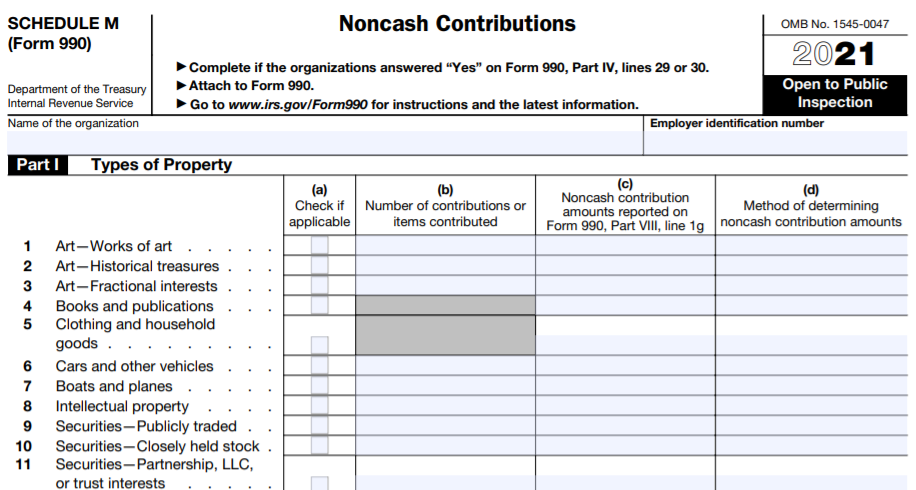 Form 990 Schedule M - Overview
- Updated April 21, 2023 - 8.00 AM
- Admin, ExpressTaxExempt
Form 990 Schedule M is used to report certain information about the types of noncash contributions that an organization received during the year.
Also, the information regarding the quantity and the financial statements of the noncash contributions received must be reported.
Form 990 Schedule M requires reporting of noncash donated items even if it was sold immediately after receiving.