An Overview of

IRS Form 990
- Updated August 16, 2021 - 12.00 PM
- Admin, ExpressTaxExempt
IRS Form 990 is an informational tax form that most Nonprofits and tax-exempt organizations must file annually. The form provides the IRS information of the organization's activities, governance, and detailed financial information.
Nonprofit organizations must provide an overview of the accomplishments in the previous year to justify maintaining its tax-exempt status. From the collected information, the IRS ensures that such organizations continue to qualify for tax exemption status.
Nonprofits Organizations must make the
Form 990 return available to the public. With the information available in the public domain, it makes it easier for donors to locate and evaluate the best charities to make donations and provide
financial assistance.
Table of Content
1.

What is the Purpose of IRS Form 990?

Form 990 is an annual information return filed by the Nonprofits and Tax-Exempt organizations to provide the information required by
section 6033.
2.

Who must file IRS Form 990?

Tax-exempt organizations, nonexempt charitable trusts, and section 527 political organizations with gross receipts higher than or equal to $200,000 and total assets higher than or equal to $500,000 must
file Form 990.
3.

When is the deadline to file Nonprofit tax Form 990?

Nonprofits & Tax-Exempt organizations must file the 990 by the 15th day of the 5th month after the end of their tax year.

If your organization operates under a Calendar Tax Year (which means the tax year ends on December 31), you must file Form 990 on or before May 15.

Are you operating on Fiscal Tax Year? Find your Form 990 due date here by clicking, https://www.expresstaxexempt.com/form-990-due-date/

4.

How to file IRS Form 990?

For tax years beginning after July 1, 2019, the IRS mandates the electronic filing of Form 990.

For the tax year beginning prior to July 1, 2019, Form 990 can be filed either electronically or by paper with the IRS.

However, the IRS encourages organizations to file 990 electronically. By E-filing, the IRS can process your 990 returns quicker, and you will get to know the status of your form instantly. E-file Now!

If you choose to file Form 990 by paper, download the Form 990, fill in the necessary details and mail it to the IRS. Find your
Form 990 mailing address here.
5.

What are the Components of Form 990?

The following are the sections to be filed in Form 990:
Revenue, Expenses, and Changes in Net Assets or Fund Balances
Checklist of Required Schedules
Statements Regarding Other IRS Filings and Tax Compliance
Balance Sheets
Statement of Program Service Accomplishments
List of Officers, Directors, Trustees, and Key Employees
Other Information
Statement of Revenue
Financial Statements and Reporting
Statement of Functional Expenses
Reconciliation of Net Assets
Section 501(c)(3) Organizations
6.

Any additional requirements in filing the Nonprofit Tax Form 990?

Nonprofits and Tax-Exempt Organizations must provide additional information through the various Schedules.

Missing to attach the required schedules may result in IRS penalties due to incorrect filing.

To know more about Form 990 schedules, visit,
https://www.expresstaxexempt.com/form-990-schedules/

There are 16 Schedules in total available for Form 990 that may need to be attached based on particular organizational activities.
Schedule A - Public Charity Status and Public Support
Schedule B - Schedule of Contributors
Schedule C - Political Campaign and Lobbying Activities
Schedule D - Supplemental Financial Statements
Schedule E - Schools
Schedule F - Statement of Activities Outside the United States
Schedule G - Supplemental Information
Schedule H - Hospitals
Schedule I - Grants and Other Assistance to Organizations, Governments, and Individuals in the U.S
Schedule J - Compensation Information
Schedule K - Supplemental Information on Tax-Exempt Bonds
Schedule L - Transactions with Interested Persons
Schedule M - Noncash Contributions
Schedule N - Liquidation, Termination, Dissolution, or Significant
Disposition of Assets
Schedule O - Supplemental Information to Form 990
Schedule R - Related Organizations and Unrelated Partnerships Visit https://www.expresstaxexempt.com/form-990/form-990-instructions/ for line by line instructions to complete Form 990.
7.

How to file an extension for IRS Form 990?

Nonprofits and Tax-Exempt Organizations can extend the 990 filing deadline by
filing the extension Form 8868 that provides an automatic 6-month extension.

The IRS requires no explanation to file tax extension Form 8868, and any request for extension
will be approved.
8.

What is the penalty for late filing of Nonprofit Form 990?

The IRS penalizes nonprofits and Tax-Exempt Organizations for late filing unless they have a proper reason for the delay.

The penalty applies on each day after the due date of the return until
it is filed.

The penalty would be $20 a day, not to exceed the lesser of $10,500 or 5% of the gross receipts of the organization for the year.

Nonprofits and Tax-Exempt Organizations with annual gross receipts exceeding $1,067,000 are subject to a penalty of $105 for each day (with a maximum penalty of $53,000
for a return).
If mandatory, organizations will be fined for not
filing electronically.
However, an organization must file Form 990 electronically, if it meets the
following conditions:
Files at least 250 forms of any type during the tax year, and
Has total assets of $10 million or more at the end of the tax year
For tax years beginning after July 1, 2019, the IRS mandates the electronic filing of
Form 990.
Click here to know more about Form 990 Penalties.
9.

Where do I mail the IRS 990 Form?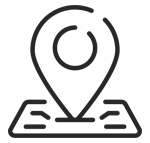 Mail the completed Form 990 to:
Internal Revenue Service Center,
Ogden, UT 84201-0027.
Click here to know more about 990 mailing addresses.
---
Other Resources
Recent Videos
E-file your Nonprofit Tax Form 990 with our Software

Accurate and Secure Filing

IRS Authorized E-File Provider

Auto-generates Schedules