Form 990/990-EZ Schedule E for Schools
File Your Form 990/990-EZ and get Schedule E for FREE with ExpressTaxExempt
Back To 990-EZ Schedules
Schedule E is used by an organization that files a Form 990-EZ or Form 990 to report information on private schools.
Who must file Schedule E?
An organization that answered "Yes" to Form 990, Part IV, line 13, or Form 990-EZ, Part VI, line 48, must complete and attach Schedule E (Form 990-EZ or 990), as applicable. This means the organization checked the box on Schedule A, Public Charity Status and Public Support , Part I, line 2, because it is a school.
What is racially nondiscriminatory policy?
Every school must include a statement of its racially nondiscriminatory policy as to students in all its brochures and catalogues dealing with student admissions, programs, and scholarships.
Why should the organization publish its racially nondiscriminatory policy?
The school must make its racially nondiscriminatory policy known to all segments of the general community served by the school, as required by the IRS.
Section 170(b)(1)(A)(ii)
An educational organization falls under section 170(b)(1)(A)(ii) if its primary function is the presentation of formal instruction and it normally maintains a regular faculty and curriculum and normally has a regularly enrolled body of pupils or students in attendance at the place where its educational activities are regularly carried on.
Supported Forms
Exclusive Features
IRS Authorized
Unlimited Filing
Schedules are auto-generated for FREE
Copy Data from Prior Year Return
Bulk upload templates
Internal Audit Check
Invite members to Review & Approve Forms
Get the Right Worksheet
Retransmit rejected return for FREE
Supports Amended Return
Supports 990 Extension
US Based Support
Exempt ORG Forms
ExpressTaxExempt
APP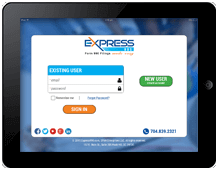 File your 990-N from anytime, anywhere
Download the App for IOS and Android Tablet Devices
ExpressTaxExempt for
MOBILE
Just access from your mobile and start filing IRS Form 990-N.