Schedule K (Form 990)
SUPPLEMENTAL INFORMATION ON TAX-EXEMPT BONDS
File Your Form 990 and get Schedule K for FREE with ExpressTaxExempt
Back To 990 Schedules
Schedule K is used by organizations to provide certain information on their outstanding liabilities associated with tax-exempt bonds.
Who must file Schedule K?
Any organization that reported an outstanding tax-exempt bond issued that:
Had an outstanding principal amount in excess of $100,00 as of the last day of the tax year, and
Was issued after December 2002. Up to four separate outstanding tax-exempt liabilities can be reported on each Schedule K.
Activities Outside the United States
All organizations must report on activites outside of the United States and must denote on the 990 revenues or expenses more than $10,00 or if the organization has foreign investments that are valued at $100,000 or more.
What is the conditions for filing Schedule K?
The requirements generally applicable to qualified 501(c)(3) bond under section 145 must include the following:
All property financed by the bond issue is to be owned by a section 501(c)(3) organization or a state or local governmental unit; and
At least 95% of the net proceeds of the bond issue are used by either a state or local governmental unit or a section 401(c)(3) organization in activities which do not constitute unrelated trades or businesses.
Supported Forms
Exclusive Features
IRS Authorized
Unlimited Filing
Schedules are auto-generated for FREE
Copy Data from Prior Year Return
Bulk upload templates
Internal Audit Check
Invite members to Review & Approve Forms
Get the Right Worksheet
Retransmit rejected return for FREE
Supports Amended Return
Supports 990 Extension
US Based Support
Exempt ORG Forms
ExpressTaxExempt
APP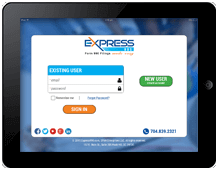 File your 990-N from anytime, anywhere
Download the App for IOS and Android Tablet Devices
ExpressTaxExempt for
MOBILE
Just access from your mobile and start filing IRS Form 990-N.