Schedule D (Form 990)
SUPPLEMENTAL FINANCIAL STATEMENTS
File Your Form 990 and get Schedule C for FREE with ExpressTaxExempt
Back To 990 Schedules
Schedule D (Form 990) is used by an organization that files Form 990 to provide the required reporting for donor advised funds, conservation easements, certain art and museum collections, escrow or custodial accounts or arrangements, endowment funds, and supplemental financial information.
Who must file Schedule D?
An organization that answered "Yes" to any of lines 6 through 12a on Form 990, Part IV, Checklist of Required Schedules, must complete the appropriate part(s) of Schedule D (Form 990) and attach the schedule to Form 990. An organization that answered "Yes" to Form 990, Part IV, line 12b, can complete Parts XI and XII of Schedule D (Form 990), but is not required to do so.
If an organization is not required to file Form 990 but chooses to do so, it must file a complete return and provide all of the information requested, including the required schedules.
Supported Forms
Exclusive Features
IRS Authorized
Unlimited Filing
Schedules are auto-generated for FREE
Copy Data from Prior Year Return
Bulk upload templates
Internal Audit Check
Invite members to Review & Approve Forms
Get the Right Worksheet
Retransmit rejected return for FREE
Supports Amended Return
Supports 990 Extension
US Based Support
Exempt ORG Forms
ExpressTaxExempt
APP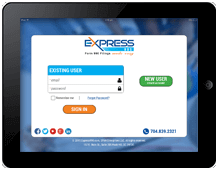 File your 990-N from anytime, anywhere
Download the App for IOS and Android Tablet Devices
ExpressTaxExempt for
MOBILE
Just access from your mobile and start filing IRS Form 990-N.