How to Prepare Form 990 & File it with the IRS
Using ExpressTaxExempt
Back To Form 990
Preparing IRS Form 990 is easy to complete with the ExpressTaxExempt. All you have to do is follow the step-by-step guidelines mentioned below to quickly e-file your Form 990 directly to the IRS.
Support Center
ExpressTaxExempt
APP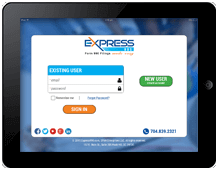 File your 990-N from anytime, anywhere
Download the App for IOS and Android Tablet Devices
ExpressTaxExempt for
MOBILE
Just access from your mobile and start filing IRS Form 990-N.