ExpressTaxExempt on Mobile
Now e-file Tax-Exempt Organizations Form 990-N (e-Postcard) and Extension Form 8868 from your SmartPhone!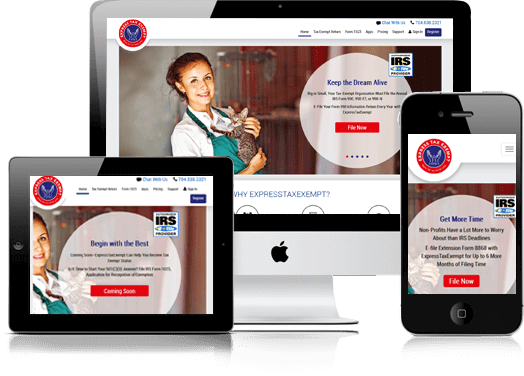 Tax Exempt Organization Form 990-N (e-Postcard)
The Form 990-N (e-Postcard) is an annual IRS e-filing requirement for exempt organizations and charities that typically gross in receipts of $50,000 or less in a year. Learn more about form 990-N..
Exempt Tax Organization Extension Form 8868
Request for extension can use the IRS Form 8868 to apply for an automatic 3 month tax extension or a not-automatic additional 3 month extension. Learn more about form 8868..
Just access https://efile990.expresstaxexempt.com/ from your mobile and start filing IRS Form 990-N and Extension form 8868. Mobile site is compatible with iPhone, iPad, Android, Blackberry & other devices.