ExpressTaxExempt-Form 8868 app
Now with ExpressTaxExempt-Form 8868 app, you can e-file Extension Form 8868 through your tablet and instantly get 3 more months to file. That's right: all the security and ease you're used to with ExpressTaxExempt.com is now available on the go!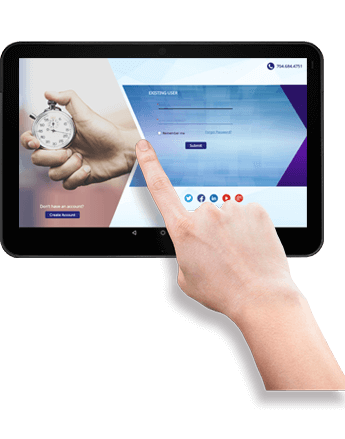 E-file Part I and/or II of Extension Form 8868 for the current tax year (2015) for only $14.95 each! Part I of Form 8868 guarantees your organization an automatic 3 extra months to file your tax exempt information returns; file Part II for another 3 months (not-automatic) to file upon IRS approval. Start with your EIN and a few other business details, input a few numbers, sit through a quick error check, and before you know it, you'll have transmitted your form and have 3 more months to file. Just like the full ExpressTaxExempt site, once you've finished transmitting, you can view, download, or email your filed returns from your account. And if a return is rejected, you can make corrections and re-transmit for FREE with us.
Keep in mind that this form does not extend the time you have to pay any taxes owed, only the time to file.
Download the app for FREE